Washington Nationals: Lasting impressions of 2017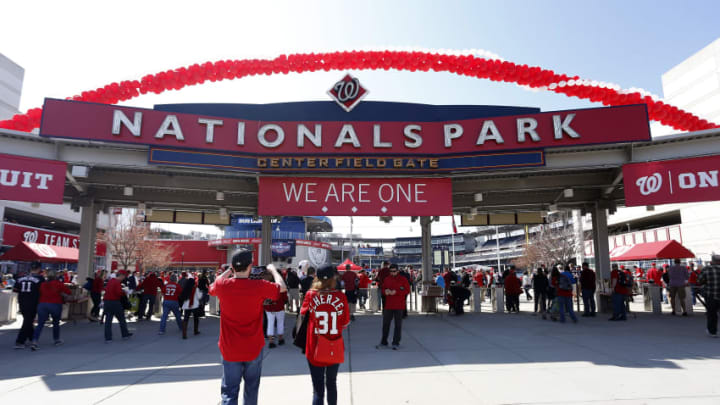 WASHINGTON, DC - APRIL 3: Fans walk through the Center Field Gate before the opening day game between the Miami Marlins and the Washington Nationals at Nationals Park on April 3, 2017 in Washington, DC. (Photo by Matt Hazlett/Getty Images) /
washington nationals /
SAM PHLLIPS
The 2017 Nationals season, in many ways, seems like a lost one. Another one that started with the choruses of "this is the year" only to be bounced in the first round of the playoffs by an inferior Cubs teams.
It hurt, leaving us all in a haze of denial and shame and there are questions, many of which come down to decisions made by the swiftly ousted Dusty Baker. For example, I still can't figure out why Tanner Roark, Brian Goodwin, and Wilmer Difo were near or entirely absent from action in the series.
Especially when the regulars, if, with all the injuries, there was such a thing last year, were struggling to get on base or overworked. However, it's not all doom and gloom or disappointment. The baseball world has been given a glimpse of what a fully healthy Nationals team can do and players waiting in the wings for their shot.
We saw Ryan Zimmerman perform like he should, the signing of the law firm and, Victor Robles five tools.
The common thought around the game is that this is the Nationals final year before a massive rebuild, after all, if you listen to the pessimists, at the end of this season we're losing Bryce Harper, Daniel Murphy and Gio Gonzalez.
But, to these people, I have a more optimistic counterpoint. Max Scherzer, Stephen Strasburg, Anthony Rendon, Trea Turner, Adam Eaton, Wilmer Difo, Victor Robles, I could go on but, you get my point. The great years are yet to come.