Washington Nationals: Predicting the 2018 Opening Day roster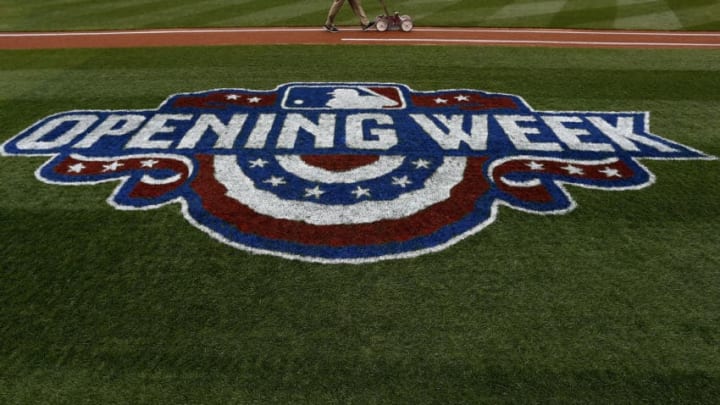 Shawn Kelley
Prior to the 2016 season, the Nats inked Shawn Kelley to a three-year deal. The veteran reliever had put together a solid career, but the move was a bit risky since he had already undergone two Tommy John Surgeries.
Signing Kelley appeared to be a worthwhile risk throughout 2016, as he pitched to a 2.64 ERA in 67 appearances and even recorded seven saves. He primarily relied on a filthy slider, which was among the best pitches in baseball.
Unfortunately, everything fell apart in 2017. Kelley mysteriously pitched on back fields throughout spring training, and it appeared something may have been wrong. The season finally rolled around, and these concerns were brought to center stage.
Kelley appeared to be pitching hurt for much of the year, which led to the worst season of his career. He spent a while on the disabled list, which limited his appearances, but his few appearances were dreadful.
When all was said and done, Kelley pitched to a 7.27 ERA and allowed 12 homers in just 26 innings. He was a completely different pitcher from just a year before, and something clearly was not right.
Shortly after the season, it was revealed that Kelley had been pitching with bone chips in his elbow all year and would receive a stem cell injection in an attempt to clear things up.
Now, Kelley claims to be healthy heading into 2018. If this is the case, there is no reason to believe that he will not return to being a dominant reliever. However, considering he has been exceptionally injury-prone throughout his entire career, there is cause for concern.
If Kelley is healthy, he could successfully fill a setup role. Adding him to the "law firm" would create a deep bullpen capable of securing any lead. However, the Nats must be careful with Kelley.
New manager Dave Martinez has already said that the Nats will be hesitant to deploy Kelley on consecutive days. This seems to be a solid plan, as the Nats need to limit his workload as much as possible.
If Kelley is healthy in 2018, which could be a big if, look for him to produce a tremendous bounce-back campaign.