Washington Nationals: Predicting the 2018 Opening Day roster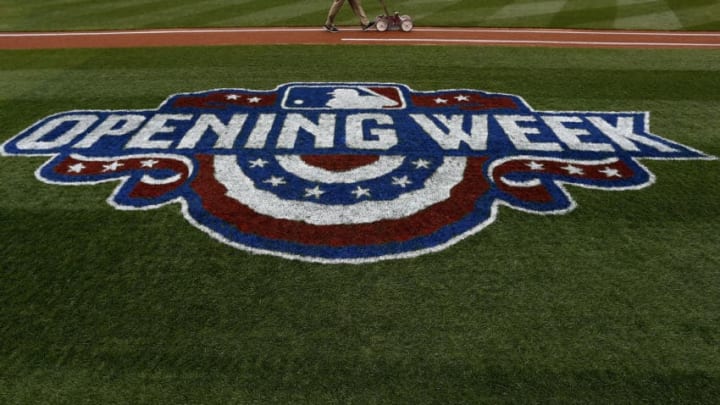 Daniel Murphy
Since Daniel Murphy left New York for DC, he has established himself as one of the most dangerous hitters in the league. He won the Silver Slugger Award for National League second basemen in each of his first two seasons with the Nats, which speaks to his offensive prowess.
There is no question about Murphy's offensive abilities. What is being questioned, however, is his status for Opening Day.
The star second baseman underwent microfracture surgery to repair damage to the articular cartilage in his right knee shortly after the Nats' season ended, which could force him to miss Opening Day.
Recovery from microfracture surgery typically takes six months to a year, which would likely rule Murphy out for Opening Day, but he is progressing well.
There is no need to rush Murphy back, but Dave Martinez has stated that he is on track to return for Opening Day. If this is the case, the Nats will be getting an enormous offensive boost that they were not counting on getting until a little later in the year.
While it is tempting to rush Murphy back to be ready in time for the start of the season, it is not necessary. The Nats are all but guaranteed to win the weak NL East, so they do not need him in the lineup for the entire regular season. He will be most important come October.
The Nats should also ensure that Murphy receives proper preparation before throwing him into a regular season game. He struggled in the World Baseball Classic last winter after a modified spring training and would likely struggle again this year without participating in spring training.
For now, Murphy is doing what he can on his knees. Unfortunately, this does not include live batting practice. If he is not ready to take live batting practice and hit in exhibition games a couple weeks before Opening Day, he should spend a little time in extended sprig training once the team heads north.
Once Murphy is in the lineup for good, whenever that is, he should put together another outstanding offensive season. It is his final year under team control, so he may have a typical monster contract season.
The Nats also hired his former hitting coach, Kevin Long. Murphy is very fond of Long from his days with the Mets, and having him with the Nats could help Murphy produce his best season yet.
Murphy may get a late start to the year, but he will have a great season whenever he is ready.