Washington Nationals: Predicting the 2018 Opening Day roster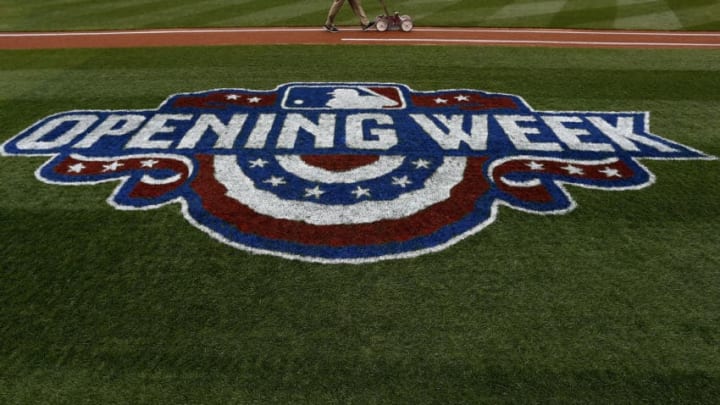 Adam Eaton
Last offseason, the Nats acquired Adam Eaton in what was widely considered to be an extremely lopsided trade. They parted with three of their top pitching prospects, but Eaton was a solid outfielder coming off of an excellent season.
Then, once the season began, Eaton showed why the Nats were willing to give up so much to pry him from the White Sox. He got off to an outstanding start, batting .297 in his first 23 games. He had only spent a month with the Nats, but he already established himself as a fan favorite.
Unfortunately, as quickly as Eaton established himself in DC, his season fell apart even quicker. He landed awkwardly on first base while running out an infield single in late-April, launching him past the bag. The next day, it was announced that he had torn his ACL and meniscus.
Eaton missed the remainder of the season after undergoing surgery, but he is now ready to return.
Whether Eaton or Trea Turner should lead off was a great debate last year, but Dave Martinez put an end to it early this year. He recently announced that Eaton will lead off, which is the right call.
With Eaton back in the lineup, the Nats are a much better team. Michael Taylor did a great job of filling in last year, but he is not the spark plug that Eaton is.
Eaton's return will also take some pressure off of Turner. If Turner struggled last year, as he did in the postseason, the Nats struggled to generate offense. With Eaton in the lineup, the Nats have two table setters who excel at generating offense.
Although Eaton played center field last year, he will now shift to left. Taylor proved that he is ready to be a full-time starter, so he will remain in center this year. Eaton has not played left much, but it should be a relatively easy transition. The move will also be beneficial for him, as he does not have to cover as much ground after undergoing knee surgery.
Eaton showcased a lot in his first month as a National last year. If he is able to replicate that success for a full season, we are in for quite the show.