Washington Nationals: Tips for visiting Marlins Park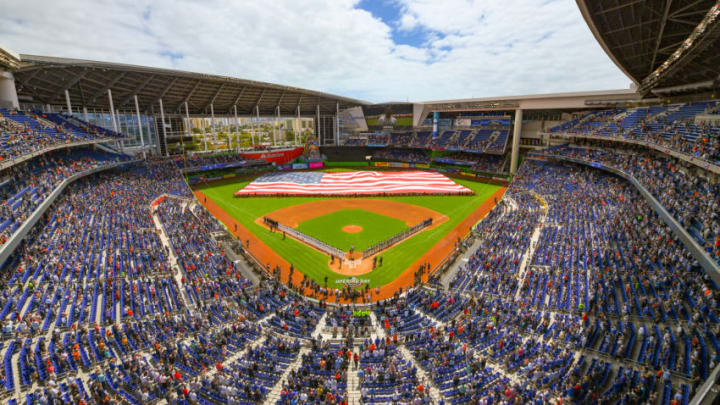 Are you visiting Marlins Park in Miami this weekend to cheer for the Washington Nationals? Here are a few tips from a Nats fan in South Florida.
South Florida is a welcoming place for fans of the Washington Nationals. With the team's Spring Training home in West Palm Beach and plenty of D.C. area transplants living between there and Miami, rooting for the Nats in paradise is sure to be a fun, memorable experience.
D.C. sports had a memorable time in the state of Florida on Wednesday night. The Washington Capitals beat the Tampa Bay Lightning in the Stanley Cup playoffs, and the Nationals will look to continue the success their hockey brothers had in the state.
The Nats come into this series fresh off of a series win over the much-improved San Diego Padres. The Marlins, on the other hand, aren't exactly the hottest of teams lately, so the Nationals could continue their momentum.
They also line up some of their big guns in the rotation. Max Scherzer, Tanner Roark, and Stephen Strasburg are all set to take hill down at Marlins Park.
It's the first time they're going to face the fish this year despite it being towards the end of May. And last year the Nats went 13-6 against them, so we will be hoping for more of the same in 2018.
For those of you lucky enough to be heading to the sunshine state for this series, we want you to make the most out of the experience.
Having attended the 2017 MLB All-Star Game and many Washington Nationals games at Marlins Park since moving here, these helpful hints will hopefully enhance your holiday weekend visit.