Washington Nationals: Tips for visiting Marlins Park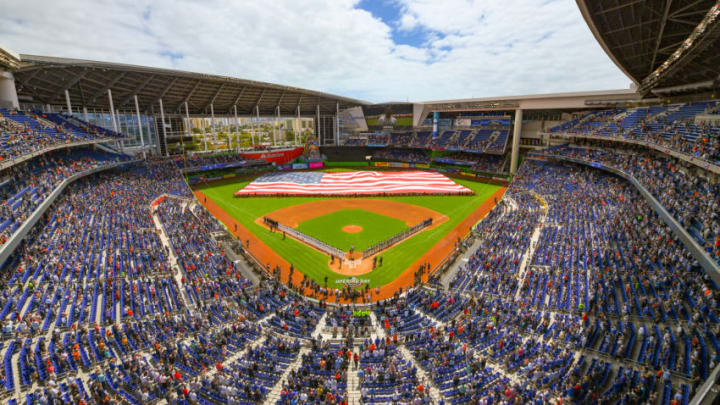 Washington Nationals /
Planning the trip to the ballpark
First things first, you actually have to get to the ballpark. Now in its sixth season as the Miami's home stadium, it's pretty difficult to miss from afar. So here are some tips to take before the game.
Don't buy your tickets in advance
None of the series' three games will come close to selling out. Save money on expensive fees by buying your tickets in person at the Marlins Park box office, which is located at NW 6th Street and opens at 9 a.m. on game days.
Going to Friday night's game? Allow extra time
Friday evening traffic on I-95 in South Florida is a lot like the Beltway, especially at the start of Memorial Day weekend. If you're staying in Fort Lauderdale or any points north of the ballpark, make sure to leave early. If you're staying in Miami, be advised that city traffic can be brutal on weekdays as well.
Take Uber
There are plenty of parking decks around Marlins Park, but side streets in Little Havana can be clogged and confusing, especially on weeknights. Uber is probably your best bet before and after the game. Here is more information on the stadium's "Uber Zone," which is in the E2 parking lot on Marlins Park's third base side.