Washington Nationals: Players Compared To Anime Characters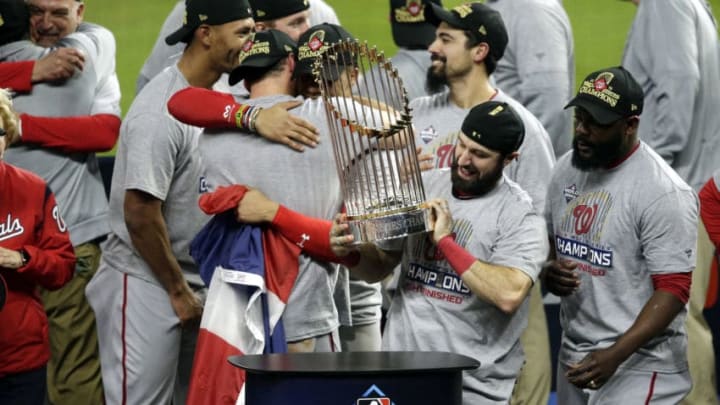 HOUSTON, TEXAS - OCTOBER 30: Adam Eaton #2 of the Washington Nationals holds the Commissioners Trophy after defeating the Houston Astros 6-2 in Game Seven to win the 2019 World Series in Game Seven of the 2019 World Series at Minute Maid Park on October 30, 2019 in Houston, Texas. (Photo by Bob Levey/Getty Images) /
The Washington Nationals. Anime. At first glance, these two have nothing in common. However, if one looks close enough, they will find plenty of similarities between the two.
Professional athletes are compared to each other, in their respective fields all the time. It's just the name of the game. But, what about comparing these athletes to pop cultural icons? For instance, Anime characters. Now, it might sound crazy, but after thinking about it, it makes sense. For example, the character Goku from the Dragon Ball franchise is known for being the strongest warrior in the Universe. Even when losing, he always finds a way to power up at the last second and pull off the win. A fair comparison would be to Michael Jordan. MJ ran the 1980's and 90's NBA scene, leading his team to six NBA titles, including two three-peats. He went 6-0 in the finals and was never pushed to a Game Seven in said finals. The man knew how to win, even against insurmountable odds.
Anime has grown in popularity outside of Japan over the years, with certain characters and shows becoming even more recognizable. With that being said, it is easy for anime characters to resemble individual professional athletes. Here are a few players on the Washington Nationals and their anime comparisons.