Washington Nationals: Legal betting around the corner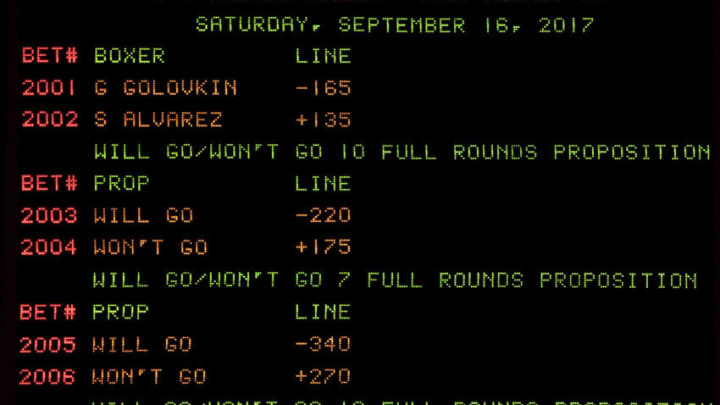 LAS VEGAS, NV - SEPTEMBER 13: The sports book at MGM Grand Hotel /
The wall between the Washington Nationals and legal gambling shrinks every year. Soon, it will disappear and money will flow.
The way you interact with Washington Nationals games might change as early as this season. If the Supreme Court legalizes sports gambling nationwide, expect Major League Baseball to get on board soon.
What? MLB condoning gambling? What in the name of Pete Rose? No, this is not as hypocritical as you think. Although no party is innocent.
The history of MLB is littered with lifetime bans for players betting on games. Goodness, the 1919 Chicago White Sox threw a World Series! However, there is a difference between match fixing and you putting money on the Nats. Provided you are not a member of them.
More from District on Deck
How the major sports league might accept legal wagering became clearer Wednesday when the NBA said they would not object if they received a one percent cut of the gross. Ah, yes. There is gold in yonder hill.
If pro basketball, which has survived point-shaving scandals by players and referees, is all right with you putting $10 on the Washington Wizards, then the other leagues will jump in line. It is not like MLB makes money on legal gambling anyway, right?
Oh, but they do.
MLB has a small ownership stake in DraftKings, a daily fantasy site where you draft a virtual team and win money. Bryce Harper homers and you win cash. No different from you driving north to Pimlico or watch TVG on television. You are betting on player performance.
But, you cannot legally bet on the Nats outside of Nevada. Make sense? Thought not.
Provided the Court agrees, MLB and the Nats will take advantage of another revenue stream. As with daily fantasy, they will partner with a company that pays them a cut. As in Europe, where legal sports books are huge television sponsors for soccer and tennis, MASN will show you where to bet legally.
Regulated sports books are not bad for the game. It might increase baseball's popularity.
When you consider how many hundreds of thousands play fantasy football, and the same doing weekly office pools or behind the gas station point spread sheets, there are millions watching on Sundays with a financial interest at stake. So Nick Foles beat the Redskins on a last-second bootleg? Who cares, he made you $50.
You can argue morals, but MLB and Washington see a way to add revenue. If the NBA is good with it, then the Nats and other teams must follow suit.