Washington Nationals: Predicting the 2018 Opening Day roster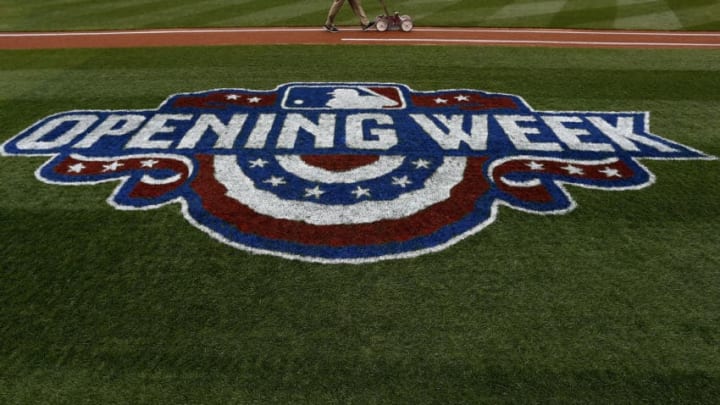 Brian Goodwin
Brian Goodwin has long been a highly-regarded member of the Nats' organization, as he was a first-round draft pick in 2011, but he did not develop as they would have hoped. He was always high on their prospect lists, peaking at number two in 2013, but could not quite figure things out.
Then, Goodwin finally earned a promotion to the majors in 2016. He was having a solid season in AAA, which he continued in the bigs. In the first 22 games of his major league career, he hit .286.
More from District on Deck
Despite his solid 2016, he began '17 in the minors. However, after several major league outfielders suffered injuries, he quickly returned to the Nats. He had finally come into his own, proving he belonged in the majors.
In 74 games, he produced a .251/.313/.498 slash line to go with 13 homers and 30 RBI. Although these are not eye-popping numbers, they are great for a fourth outfielder.
Now, Goodwin will play a similar role in 2018. The outfield is not quite as crowded after the departure of Jayson Werth, but there is still not a starting role available. However, Goodwin can be a valuable player off the bench.
Considering the Nats' extensive injury history, especially among outfielders, it is only a matter of time until a job opens up for Goodwin. In the meantime, he can spell all three starters.
The fourth outfielder is an under-appreciated player on most teams, which certainly rings true for Goodwin and the Nats. He may not receive the attention he deserves, but he is an integral member of the team.
Next: Gio Gonzalez hopes to remain in DC
Only 25 players can be on the active roster at a time, but the grueling major league season requires closer to 40. Goodwin, along with many more players, will contribute in 2018. We have said this in the past and had it not work out, but this Nationals team is certainly capable of bringing a parade to South Capitol Street.